Cyborg Security, Inc, a leading provider of threat hunting solutions, announced that it has achieved the Service Organization Control (SOC) 2 Type II compliance in accordance with American Institute of Certified Public Accountants (AICPA) standards for SOC for Service Organizations, also known as SSAE 18.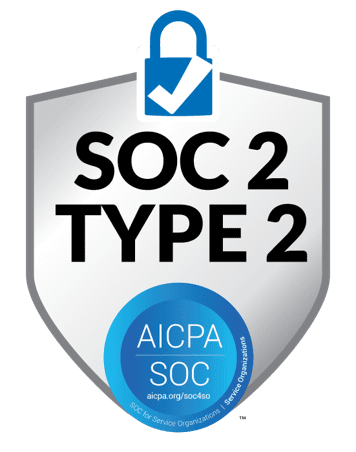 This achievement is a major milestone for Cyborg Security, as it validates the company's commitment to providing enterprise-level security for customer data secured in the Cyborg Security System. The SOC 2 Type II certification was awarded to Cyborg Security after a rigorous audit process conducted by Prescient Assurance, a leader in security and compliance attestation for B2B, SaaS companies worldwide.
SOC 2 Type II certification is awarded to companies that have demonstrated the implementation of effective controls related to security, availability, processing integrity, confidentiality, and privacy of customer data. It is a widely recognized standard for security compliance and demonstrates a company's commitment to providing the highest level of security for its customers.
Cyborg Security's HUNTER platform provides powerful threat hunting capabilities for security teams through its behavioral hunt content and advanced reporting and metrics capabilities, showing the true value that threat hunting provides for organizations. Achieving SOC 2 Type II compliance with an unqualified opinion serves as third-party industry validation of the company's commitment to data security and customer satisfaction.
"Cyborg Security is proud to have achieved SOC 2 Type II certification, as it demonstrates our unwavering commitment to the highest levels of security and compliance for our customers," said Dave Amsler, Founder and CEO of Cyborg Security. "We know that our customers trust us to provide them with the best threat hunting solutions available, and this certification is a testament to our dedication to their security needs."

Dave Amsler, Founder and CEO, Cyborg Security
Prescient Assurance's rigorous audit process ensures that Cyborg Security's systems, policies, and procedures are designed and operated to meet the AICPA's rigorous standards. This certification demonstrates that Cyborg Security's controls are designed to address the unique needs and requirements of its customers.
The SOC 2® certification is just the latest in a series of milestones achieved by Cyborg Security as it continues to expand its threat hunting capabilities and customer base. The company's HUNTER platform provides advanced threat hunting capabilities that help security teams identify and remediate potential security threats before they can cause harm to an organization.
For more information about Cyborg Security and its HUNTER platform, and to sign up for a FREE community account to see true threat hunting in action, please visit https://cyborgsecurity.com.
SOC 2 Type II Compliance
Here at Cyborg Security, we're not just a bunch of fun-loving techies; we take cybersecurity and user data privacy incredibly seriously. In fact, we're proud to say we're SOC 2 Type II compliant, which means we're all about keeping your data safe and sound! We've jumped through all the hoops, ticked all the boxes, and gone the extra mile to ensure we've got your back when it comes to protecting your valuable information.
But we don't stop there! Our commitment to safeguarding your data is an ongoing quest, and we're constantly updating our measures to stay ahead of the curve. From our dedicated in-house team to our robust security policies, we've got all the necessary precautions in place to keep your data under lock and key.