EMPOWER THREAT HUNTERS WITH SUPERIOR CONTENT
The HUNTER Platform streamlines organizations' threat hunting operations and processes. Whether you are a mature, battle-hardened, hunt team, or just getting started, the HUNTER threat hunting content platform will get you hunting faster and more repeatable. HUNTER isn't just for threat hunters though – it can upskill and reskill existing SOC teams into threat hunters and extend scarce content and SIEM engineering resources!
Check out some of the ways Cyborg Security's customers and partners are using the HUNTER threat hunting content platform!
BUILD OR MATURE THREAT HUNTING OPERATIONS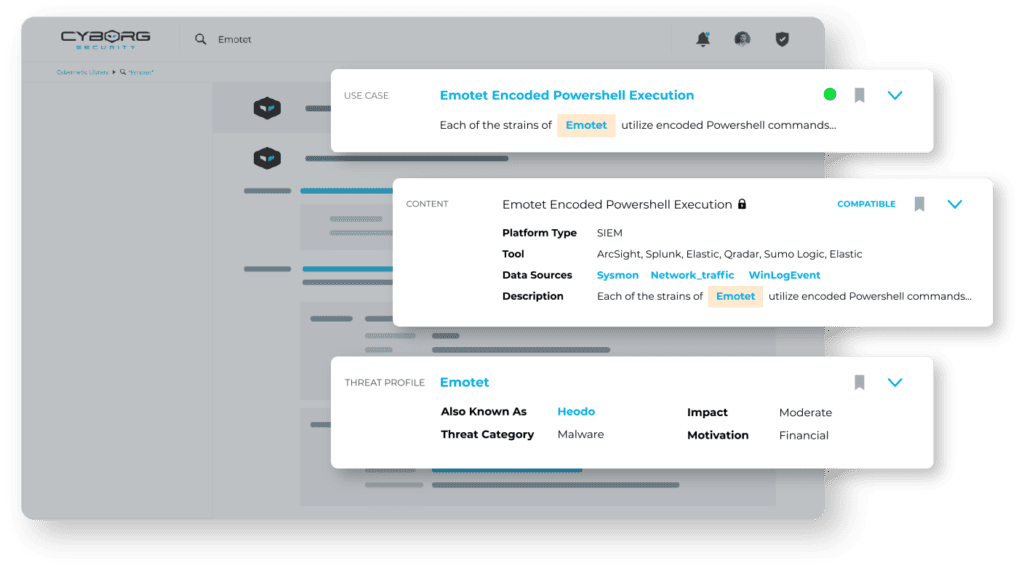 FROM BLUE TEAM TO HUNT TEAM
DETECTION-AS-CODE FOR CONTENT ENGINEERS
DON'T JUST RIP AND REPLACE!
The HUNTER Platform helps security teams recognize and increase the ROI of their existing security tools. HUNTER enables security teams to significantly enhance the capabilities of organizations' existing SIEM, EDR, NDR, and XDR toolsets without the need to rip and replace another appliance or agent. Instead, the HUNTER Platform can deliver best-in-class threat hunting content while allowing organizations to continue to use their existing tools and platforms.