POWERING THREAT HUNTING.
EMPOWERING THREAT HUNTERS.
With The HUNTER Platform, you have access to a constantly updated library of expertly-crafted hunt content and a set of tools for managing and executing hunts, all in one place, that allows you to streamline the hunt process and improve the efficiency of your team while they protect your organization from cyber threats.
THE HUNTER PLATFORM: THREAT HUNTING. SIMPLIFIED.
HUNTER is a powerful threat hunting platform designed to help organizations proactively detect and respond to cyber threats.
It provides access to a library of expertly-crafted, constantly updated threat hunting content, as well as a suite of tools for managing and executing hunts. With HUNTER, you can streamline the hunt process, improve the efficiency of your team, and stay ahead of emerging threats by deploying turn-key, in-tool hunting packages.
It also offers integration with your existing security tools and platforms, allowing you to conduct hunts using your existing infrastructure. The platform is designed to empower your team to proactively hunt for threats and reduce the risk of a successful attack to your organization.
For the latest adversary behaviors and TTPs.
Build and manage complex threat hunts and queries.
Track, manage, report, and trend threat hunt findings and outcomes.
The Value of Threat Hunting to stake holders.
SEE WHAT THREAT HUNTERS ARE SAYING ABOUT

Cyborg Security's threat hunting packages have helped our team to overcome the resource constraints in threat hunting. With Cyborg Security's content packages, we have been able to conduct hunting activities with junior analysts as well, to mentor them.

Thank you for the support as we built our Threat Hunting service. As our service matures we appreciate the ongoing collaboration and training sessions with our analysts as we strive to improve our clients security posture through intel-driven threat hunting. Cyborg Security is an integral aspect of being able to deliver on that mandate.

Cyborg Security has uplifted our maturity in threat intelligence space and increased efficiency allowing for additional coverage without additional overhead and resourcing.

The HUNTER Platform has allowed us to run specific hypothesis without having to start from scratch or scrape [the Internet] to get the necessary info. It's fast and easy to use. Love the ease of using emulation packages. Overall, love the product! It's allowed us to build a threat hunting program that previously we weren't sure was possible.
SEARCH FOR READY-MADE HUNTS
Browse or search hundreds of fully tagged and current threat hunting packages, mapped to common frameworks like MITRE ATT&CK, Cyber Kill Chain, and Diamond Model.
CUSTOMIZE AND DEPLOY HUNTING CONTENT
Customize threat hunting content to your SIEM, data lake, EDR, and other security tools with a single click, then deploy with confidence following clear instructions.
FIND AND REMEDIATE THREATS
Get full guidance to run each hunt, including how it works, what it looks for, and how IR and SOC analysts can ensure consistent, best practice remediation.
BETTER CONTENT ENABLES MORE EFFECTIVE THREAT HUNTS
WHAT'S IN A THREAT HUNT PACKAGE?
01. BEHAVIORAL THREAT HUNTING QUERIES
02. RUNBOOKS, MITIGATIONS & DEPLOYMENT GUIDES
03. EMULATION & VALIDATION
04. CONTEXTUALIZED INTELLIGENCE & RESEARCH
REACTIVE TO PROACTIVE The HUNTER PLATFORM
SOLVES THREAT HUNTING CHALLENGES
THE HUNTER PLATFORM SOLUTION
MORE HUNTS, BETTER RESULTS, LESS TIME
HUNTER MAKES YOUR THREAT HUNTS:
Threat hunting teams often struggle to build, validate, and deploy hunts quickly. HUNTER provides a constant supply of rigorously vetted threat hunt and detection packages that your team can deploy up to 95% faster than hunts developed in-house. 
Most hunting teams run a few hunts per month because they take time to build and validate. HUNTER provides a library of ready-to-go packages that your team can validate and deploy in a fraction of the time. That means more hunts with less effort—and no additional FTEs. 
GUIDE YOUR THREAT HUNTING
A common challenge for threat hunters is knowing which hunts to develop first. HUNTER packages are based on current TTPs, high-fidelity CTI, and adversary behaviors, allowing threat hunters to select hunts based on the threats currently focused on your industry or location. 
REMEDIATE THREATS CONSISTENTLY
Remediation is a crucial part of threat hunting but isn't always approached consistently. Often, analysts simply reimage infected assets, running the risk that a threat has spread to other assets. HUNTER packages include best practice guidance to fully remediate every threat. 
The HUNTER Platform integrates seamlessly with a wide variety of security and data management tools.
Blog
In the evolving landscape of cybersecurity, where threats grow more sophisticated by the day, prioritization is not just a strategy, it's a necessity. The cyber
Read More »
Community Content
Threat Overview – BlueSky In the ever-evolving landscape of cyber threats, a new player has emerged with alarming efficiency: the BlueSky Ransomware variant. First spotted
Read More »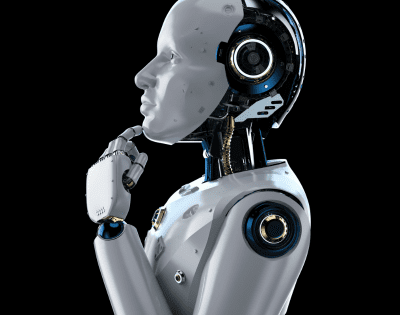 Blog
Threat hunting has become a vital part of an organization's defense strategy. As attackers employ increasingly sophisticated methods, defenders must proactively search for hidden threats
Read More »